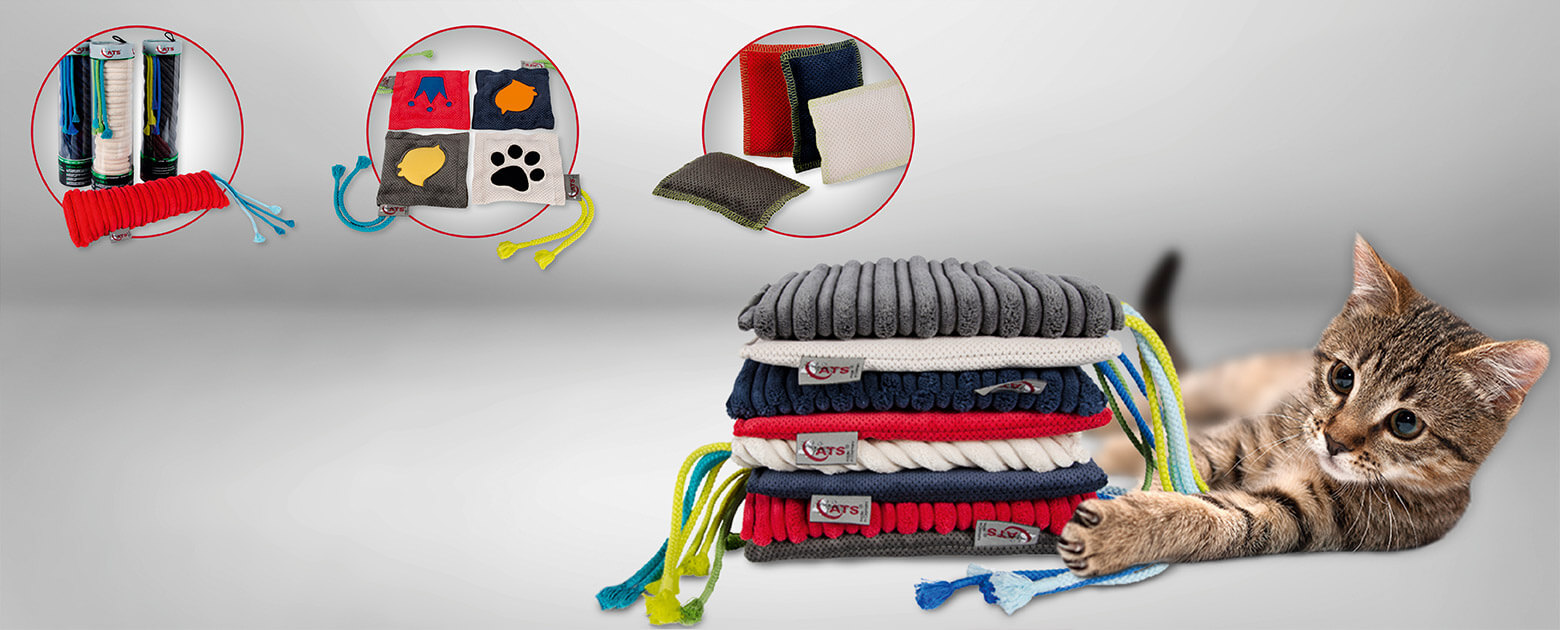 No matter whether big, small, old, young, pedigree or moggy, be it a lively predator or a quiet purrinator – our cuddly toys are filled with either valerian or our specially developed catnip (4catsnip) your cat will find them irresistible.
---
Toys for house tigers
Among our selection, you will find exclusive toys that will give you and your tiger lots of enjoyment. These include our valerian toys and the exclusive 4catsnip toys. If you want to make your cat happy, then our high-quality cuddly cay toys for cats filled with valerian or 4catsnip catnip are just the right thing. From cute stuffed toys to extremely robust ones able to withstand the most active play, we offer a wide variety of different products to suit all your cats' needs.
Our toys are filled with our own special in-house developed formula of catnip (4catsnip) or with valerian.